Moglix is one of Asia's fastest-growing B2B commerce companies where we foster an environment where ideas and solutions are celebrated. Join our growing team of 880+ extraordinary individuals spread across 4 continents.
Have an opportunity to influence the world of B2B commerce and manufacturing worldwide
Culture
Work in a super-charged, agile & performance-driven culture
Performance
Make an impact by growing an organization to scale
Learn & Grow
Enjoy fast growth and a steep learning curve
Technology
Work at the leading edge of technology
Innovators
Work along with a passionate & motivated peer group
Leaders
Enjoy a high degree of empowerment & responsibility
AT THE CORE OF EVERYTHING WE DO
Our powerful core values and attributes serve as the foundation of our mission and vision. These values guide how we work with people within our organization and in the communities we serve.
Fearlessness
Agility
Integrity
Collaboration
Ownership
Customer Focus
Innovation
People Focus
Continuous Learning
Excellence
Strategic Thinking
Execution Rigour
Make an Impact
We are looking for motivated innovators, passionate about transforming B2B commerce. Are you one of them?
Apply Now
Work with Industry leaders
At Moglix, our executive leadership team comprises of leaders from renowned institutes who are innovators in action.
They bring along strong experience of having worked in top technology and manufacturing companies.
Partha,
Enteprise Business
Rahul Garg
CEO & Founder,
Moglix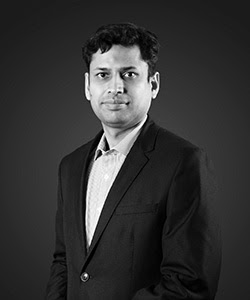 Rahul Garg
CEO & Founder,
Moglix
Rahul is the Founder and CEO of Moglix, one of Asia's largest B2B commerce companies, started in 2015. Moglix recently raised the Series E round of funding at a valuation of $1 Billion, entering the Unicorn Club.
He is a first-generation entrepreneur, who started Moglix with a vision of transforming industrial distribution in India for the manufacturing sector with a technology-first approach. Moglix is now one of Asia's largest and fastest-growing companies specializing in digital transformation of procurement and supply chain for manufacturing enterprises.
Before starting Moglix, he spent 5 years at Google Asia launching the Advertising Exchange and driving sales strategy. An alumnus of IIT Kanpur and the Indian School of Business (ISB), Hyderabad, Rahul holds 16 US patents in the domains of product management and technology. He is an active mentor in the start-up and manufacturing community, playing a key role in CII National E-commerce Committee, the CII Smart Manufacturing Council, the NITI Aayog's Atal Innovation Mission, and the Action Covid Team (ACT). He is also an angel investor, having invested in 8 early-stage start-ups across the globe. Rahul has been recognized as a Fortune 40 under 40 Leader and Business World Young Entrepreneur for his contribution to the digital transformation of the manufacturing sector.
Sandeep Goel
Managing Director,
Strategy & Operations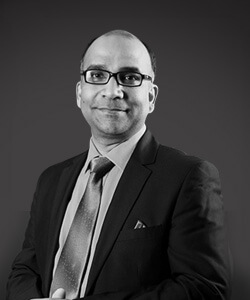 Sandeep Goel
Managing Director,
Strategy & Operations
"Whatever gets measured, gets improved" is the most fundamental leadership mantra that Sandeep follows.
A computer science post-graduate from the Indian Institute of Science with experience in Digital transformation using Mobility, Analytics, Industrial IoT and Artificial intelligence, Sandeep Goel has over 21 years of experience in setting up, managing, acquiring and integrating businesses. He has extensive leadership experience of working across diverse industry verticals like investment banking, FMCG, CPG and process manufacturing. With his valuable experience of working in diverse markets in the U.S. and U.K, Sandeep who is now based in Hyderabad, India brings valuable worldview and to Moglix. An avid reader and a globe trotter, Sandeep is passionate about sharing his learning with the broader community of people through teaching. He has been teaching at a Post Graduate Diploma Program in Human Resource Management since the year 2008. Sandeep follows his proprietary teaching technique named "AnaLogica", which leverages a combination of analogy and logic for effective learning.
Mukund Vasudevan
Managing Director,
Enterprise Solutions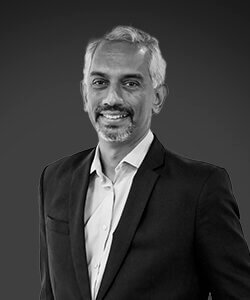 Mukund Vasudevan
Managing Director,
Enterprise Solutions
Mukund Vasudevan is the Managing Director, Enterprise Solutions at Moglix. He leads large transformation initiatives for Moglix customers and vendors globally. A recognized leader with a proven track record in driving strategy, operations, and organizational effectiveness, Mukund brings over 28 years of global leadership experience in the manufacturing and chemical sectors to the company. Prior to joining Moglix he has held leadership positions at Ecolab, Pentair, Schlumberger, and McKinsey and led enterprise customer collaborations in the markets of USA, the Middle East, Brazil, and India. Mukund is an alumnus of the Indian Institute of Technology, Bombay and the Booth School of Business, University of Chicago.
Partha Dash
Managing Director,
New Business & Growth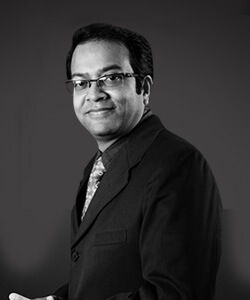 Partha Dash
Managing Director,
New Business & Growth
With 15 years of industry experience in shaping businesses in emerging markets through sustained brand-building activities and optimum distribution networks, Partha Dash brings invaluable leadership and insights to Moglix. An alumnus of XIM Bhubaneswar and NIT Rourkela, he integrates a deft understanding of the evolving contours of technology and insightful business learning. Currently serving as Managing Director, New Business & growth at Moglix, he has held several key positions in ITC Limited, Tata Steel and Olam International. His expertise lies in business development, P and L management, international marketing, emerging market business strategy, sales and distribution management, retail management and consumer (FMCG and FMCD) sales.
Amandeep Singh Bhan
Strategic Partnerships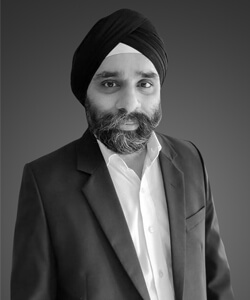 Amandeep Singh Bhan
Strategic Partnerships
A graduate in B.E, Electronics from VJTI, Mumbai (2000), and an alumnus of IIM Bangalore, MBA (2002), Amandeep Singh Bhan is a seasoned business leader with 18+ years of experience in functions of sales, strategic partnerships, and consulting across the globe. During his career, he has held several leadership positions such as in Ezetap where he was responsible for driving enterprise sales, bank alliances & retail business, and in SAP India, where he was the Director of Platform Solutions & Global Account Director responsible for all lines of business.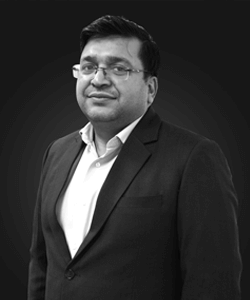 Rahul Goel
Finance
A qualified chartered accountant and a commerce graduate from the prestigious Sri Ram College of Commerce, Delhi, Rahul Goel is an accomplished business leader with demonstrated experience across diverse verticals in the finance function. Prior to joining Moglix, he has worked with diverse industry-leading enterprises like Shopclues.com, Motorola India, Nuance Communications, Nokia and Mahindra Comviva.
In his previous assignment as VP & Head – Finance at Shopclues.com, Rahul was responsible for handling the entire spectrum of the company's finance portfolio including capital raising, investor relationship, business planning, mergers & acquisitions, financial reporting, and operations. Beyond the realm of work, he takes an avid interest in sports & loves to watch cricket.
Jigyasa Kishore
Marketing & TaaS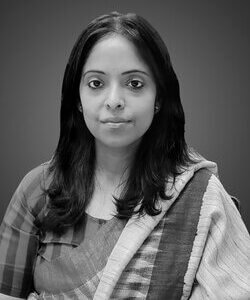 Jigyasa Kishore
Marketing & TaaS
"It starts with recruiting smart, enthusiastic, ambitious people but never stop as we focus on retaining talent and growing leaders, while continually reviewing and refining the way we make decisions and provide value to clients."
An MBA from the Indian School of Business, Hyderabad, Jigyasa Kishore joined Moglix in 2015 as the Head of Technology Business Division and leads new product development, PR and designing the growth strategy for domestic and international markets. One of the key USPs of Moglix is the diverse and collaborative work culture that the place has to offer. The company has a diverse client base and thus leverages a diverse set of perspectives, insights and ideas from our employee base. Combined with strong internal collaboration, this allows Moglix to resolve the evolving challenges that customers face. There is also a highly energized culture of success here.
Jigyasa engages with communities of business leaders from customer enterprises to map business challenges and offer solutions to digitize the supply chain. While some days are heavily weighted toward the technology business, on other days her agenda might be more skewed toward designing the growth strategy for emerging markets. Beyond work, she can be found spending time with her friends and family or in the kitchen baking up a fresh batch of whatever her heart is craving.
Piyush Malviya
EMEA Business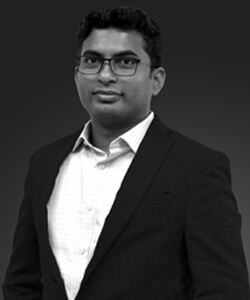 Piyush Malviya
EMEA Business
"Enable your team, give them wings and they shall fly".
Piyush has extensive experience in B2B e-commerce, Category management, Digital Marketing, Operations, and Project Management. Prior to joining Moglix, companies like Snapdeal and Indian Oil Corporation form a part of his journey. He has achieved many remarkable milestones in his 7 years of industry experience. While in Snapdeal, Piyush spearheaded a first of its kind exclusive online launch for a major Swiss chocolate brand, conceptualized, formalized and set-up standard operating procedures in the company, partnered with major industry players for marketing and promotional activities, among many others. Rated as an 'outstanding performer' by Indian Oil Corporation, he planned and executed various high net worth projects at the company.
Piyush is a sports enthusiast and has won several national level Volleyball competitions. He is an alum of NIT Tiruchirappalli and IIM Ahmedabad. He is also a thought leader in the space of digital transformation and bringing procurement and supply chain efficiencies in the manufacturing industry. He is an eloquent speaker at several industry body associations like CII, ACMA, and SIAM.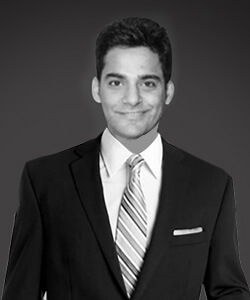 Mohit Gulyani
MaaS Metal
"If you want to be a part of the team, you should have any two qualities out of the three- IQ, Skills, Smartness. If you have any of the two with the right attitude to commit to your job, we can work together to improve your third quality and you are the right fit for Moglix."
An MBA from Management Development Institute (MDI), Gurgaon, Mohit Gulyani had the experience of working with a wide diversity of industry verticals and was seeking a challenging role at a high growth start-up so he joined Moglix in 2015 as the first member of the Enterprise Sales team in the capacity of the Director of Enterprise Sales and Operations. Building a team-up from the scratch Moglix now has a 60-member team that takes care of new business development, key account management, operations, plans inventory, liaising with tech-team, etc. He likes to work with a hands-on approach. Thus, at the end of every day, he does a quick review with his team and once a week he steps out with all the team heads to discuss possible solutions to challenges. Apart from this, he also makes sure to keep himself updated with all B2B space solutions. Beyond work, he can be found spending time with family and friends or involved in fitness activities.
Saumya Khare
Human Capital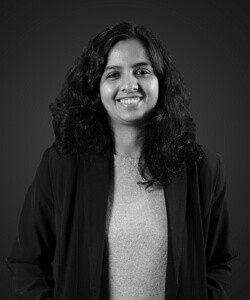 Saumya Khare
Human Capital
An MBA graduate from the Indian School of Business, Hyderabad, Saumya brings rich experience and expertise in handling leadership roles in the people management function. During her career spanning more than 11 years, she has worked with leading organizations including Indian Railways and Punj Lloyd where she has been entrusted with portfolios requiring her to lead in the domains of strategic planning, operations, project management, business development, people & culture.
Shobhit Goel
Packaging & Capex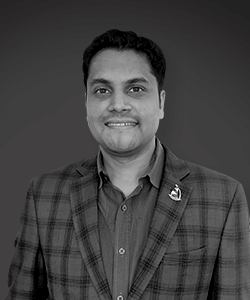 Shobhit Goel
Packaging & Capex
An astute business leader with accomplishments across the functions of the supply chain, sales, operations, and M&A, Shobhit Goel brings a rich and invaluable experience of 12 years to Moglix. Shobhit has pursued his B.Tech (Electrical) from IIT Delhi and his MBA from the Indian School of Business. During his illustrious career, he has held diverse leadership roles with industry-leading companies including a supply chain leadership role in Amazon, Head, Supply Chain, Ester Industries and Schneider Electric wherein he successfully led the INR 2000 crores acquisition of Luminious and 10 other large manufacturing units. In his previous role, he was in a supply chain leadership role with Amazon.
Jasmeet Singh Marwah
Supply Chain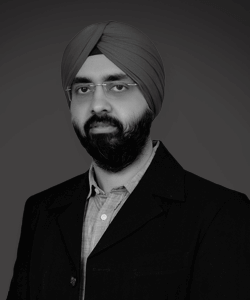 Jasmeet Singh Marwah
Supply Chain
A recognized supply chain solutions leader in the B2B domain, Jasmeet Singh Marwah pursued his B.Tech in industrial engineering from the prestigious IIT Kharagpur in 2004, an MS from the State University of NY, Buffalo, the USA in 2006 and followed it with MBA from the Indian School of Business in 2010. With 12 years of experience across different industry verticals, Jasmeet brings demonstrated expertise and leadership capabilities in different domains in supply chain and enterprise solutions. During his illustrious career, he has worked with companies such as Jubilant Generics, Accenture, i2 Technology and Delhivery. Prior to joining Moglix, he was with Delhivery for 5 years in the capacity of Director, Supply Chain & Enterprise solutions. Beyond work, Jasmeet takes an avid interest in swimming, cooking and watching cinema.