5 Ways CEOs of Infra Project Developers Can Use Digital Technologies to Augment Safety at Road Construction Sites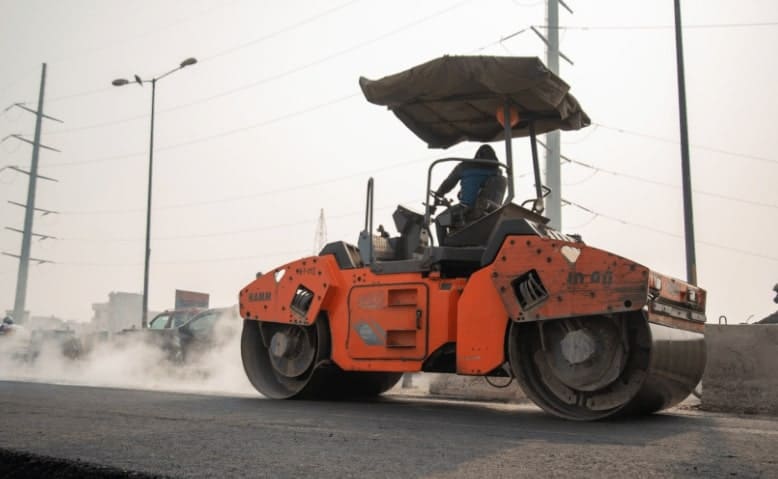 Road construction sites pose significant risks to the safety of both workers and the general public. Safety should be the utmost priority for CEOs of infrastructure construction project developers in India to protect lives and ensure the smooth progress of projects. Reports suggest that more than 40,000 injuries happen in road construction each year. This makes it crucial for the construction industry to adopt modern and safe approaches in their day-to-day operations.
Source: https://workzonesafety.org/work-zone-data/worker-fatalities-and-injuries-at-road-construction-sites/
The above data represents fatality experienced at road construction sites.
In recent years, the construction industry has witnessed a revolutionized and digital shift that is transforming the way the construction industry operated previously, offering innovative solutions to enhance the safety of its workers. In this blog, we will explore five ways CEOs of infrastructure project developers can harness the power of digital technologies to augment safety at road construction sites.
Sensors and IoT Devices: Environmental sensors can monitor the weather conditions and temperatures to identify any alarming aspects that could pose worker risks. Workers can wear smart helmets or vests with sensors to track vital signs and detect fatigue, ensuring they are fit for their job and reducing the risk of accidents like cardiac arrest or falling unconscious due to weakness.


Drones for Aerial Surveillance: Another promising digital technology for enhancing safety at construction sites is drones. Drones with high-resolution cameras can offer real-time aerial surveillance of the entire construction site. It also allows CEOs, engineers, project owners, and safety teams to observe operations, identify potential hazards, and assess the overall safety of the construction site. Drones are a new-age addition to the construction site as they can quickly cover large areas and provide valuable data to prevent accidents and improve safety protocols.
Train Workers with Digital Materials: Recent studies have revealed that about 90% of construction site accidents happen due to unsafe behaviors and environments. These incidents often occur due to a lack of training regarding the safety protocols among on-site personnel, insufficient safety understanding, and a general unawareness of established safety guidelines. Even though safety protocols are in place and safety training is available, they often fall short of ensuring that all site workers are adequately informed.
To overcome this challenge, digital content can assist business leaders in guaranteeing that every on-site worker can easily access this vital information at any given moment.


Real-time Data Analytics for Predictive Safety: Real-time data analytics is an excellent addition to the infrastructure industry, as CEOs can create predictive safety models that help identify and mitigate risks before they escalate. By collecting data from various sources, such as weather forecasts, equipment telemetry, and worker behavior, intelligent algorithms can analyze trends and issue warnings or recommendations to ensure safe working conditions. Predictive safety measures can significantly reduce accidents and downtime.
Reduce Onsite Work by Expanding Modular and Offsite Fabrication: Shifting to modular and offsite fabrication methods in construction represents a strategic approach to curbing onsite labor requirements. By embracing these techniques, construction projects can substantially reduce the need for extensive and time-consuming work at the site. As per a recent survey, about 65% of building professionals reduced the project's construction cost. These prefabricated construction modules can then be swiftly assembled onsite, reducing the duration of construction activities and the associated labor costs. A report suggests that 66% of building professionals experienced faster project completion with smart construction. This approach enhances project timelines, safety, and quality control, making it an increasingly appealing choice for the construction industry.
Source: https://www.intertek.com/blog/2021-07-20-modular-construction/
Conclusion
Ensuring safety at road construction sites is a moral and legal responsibility for CEOs of infrastructure project developers. By embracing digital technologies, CEOs can fulfill this responsibility, enhance project efficiency, and reduce costs associated with accidents and delays. Moglix Business construction safety solutions are trusted and utilized by over 20 of India's foremost enterprise-level infrastructure project developers. We are the top construction raw materials suppliers in India. Some of our best-quality construction raw materials include TMT bars, structural steel, electricals & cables, ductile iron pipes, and more. As technology advances, the scope to foster preventive safety measures at construction sites will only expand, making it a worthwhile investment for any infrastructure project developer.
To learn more about how we are transforming the infrastructure industry with our innovative solutions, check out our website https://business.moglix.com/our-solutions/epc
For more information, write to us at info@moglixbusiness.com