Resources
Step inside the world of Moglix Moglix Talks
is a series of podcasts that explore insights and analysis of leaders about the latest developments and best practices in the transformation of B2B supply chain and commerce with technology.
Subscribe:
New Season: Procurement Masters
In Spotlight; Abheet Dwivedion the Infra Supply Chain in India, NIP, and More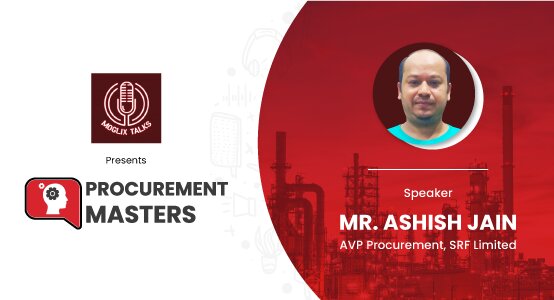 Podcast 1: Catalyzing Procurement Transformation in the Chemical Industry
Procurement Masters is a monthly rendezvous with manufacturing supply chain leaders who have disrupted B2B procurement by setting new standards of excellence, agility, customer focus, innovation, and collaboration.
In this episode, Mr. Ashish Jain, AVP Procurement at SRF Limited discusses the top five priorities for the chemical industry in 2021.
Listen Now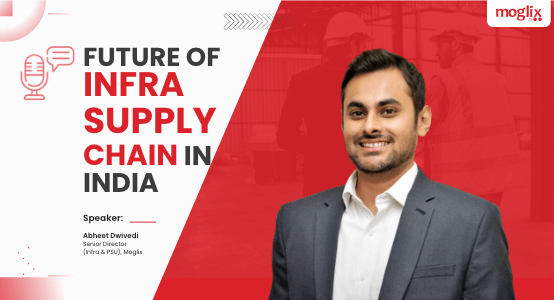 The Future of the Infra Supply Chain in India
Catch Abheet Dwivedi, Senior Director, Infra & PSU in conversation with ET Infra on "The Future of Supply Chain in India" where he shares his perspective on a range of questions concerning the infrastructure industry vertical.
Learn how Moglix is disrupting the infrastructure supply chain space for EPC companies with a unique offering of a digitally integrated suite of supply chain solutions. Explore Abheet's take on the National Infrastructure Pipeline, PM Gati Shakti, and a lot more concerning EPC companies here.
Listen Now
Season 1: Now and Next in Procurement