The Rise of Sustainable Packaging – The Reuse Revolution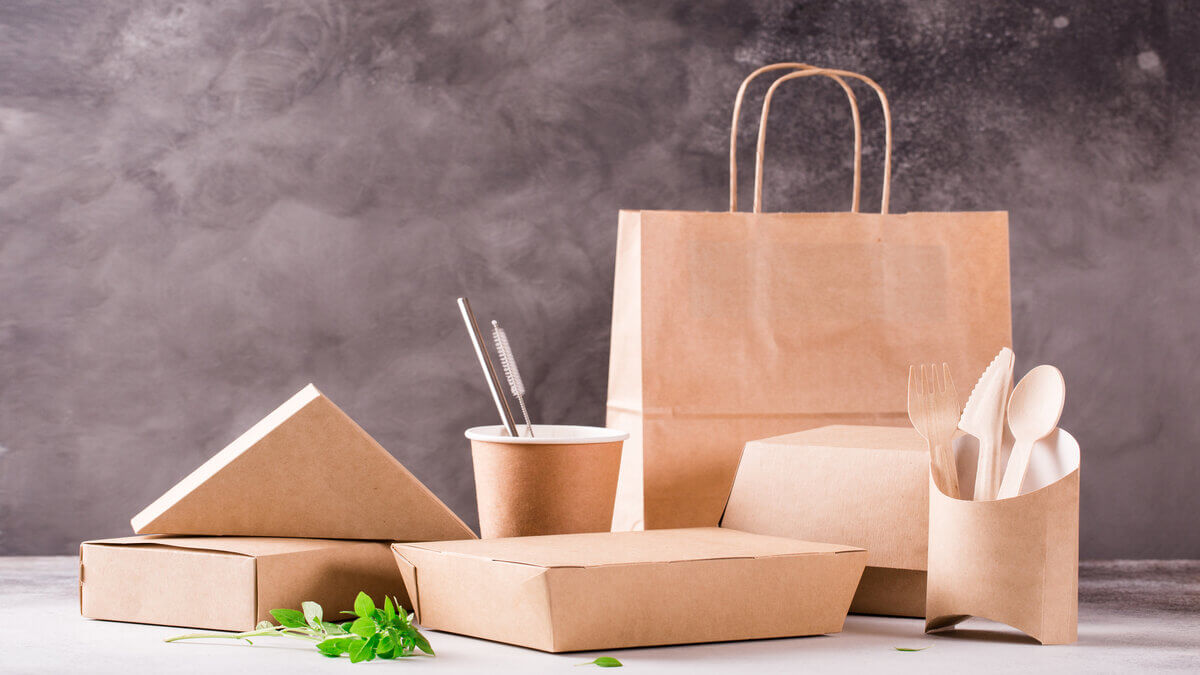 Enterprises across a large number of nations, including those in the EU, China, and India, are increasingly adopting concepts of: "reduce", "reuse", and "recycle" in packaging. The reason behind this shift towards sustainable packaging is not hard to fathom. Statistics show disturbing trends around the usage of plastic and its negative impact on the ecological balance of the world. The United States Environmental Protection Agency states that every year nearly 1.5 million tons of waste comes from paper packaging alone, not to mention more than 13 million tons of plastic packaging. This calls for a broader proliferation of sustainable packaging.
What is Sustainable Packaging?
Sustainable packaging seeks to reduce its carbon footprint over a period of time. Such reduction can happen in one of the following ways:
Use of eco-friendly raw materials that are 100% recycled or reusable
Reduce the production and supply chain process
Encourage a circular economy which extends the shelf life as well as usability of the packaging
Challenges to Sustainable Packaging
Be it a self-motivated initiative or in response to government and regulatory agencies, the fact remains that the packaging industry is increasingly looking for means to make its offerings more sustainable. This requires enterprises across industry verticals to counter the following challenges
Lack of Consensus: There is presently a lack of industry consensus on what should come under the purview of sustainable packaging. The definition needs to ensure that the waste to landfill rate has come down due to the practical implementation of the 'reduce-reuse-recycle' philosophy
Rising Regulatory Pressure: Government authorities across countries are all set to increasingly focus on sustainable packaging, thus nudging corporations to meet evolving regulatory standards and guidelines around environmental conservation. For instance, China's packaging masterplan will severely limit the use of specific processes or materials in the packaging supply chain. Such laws will also put pressure on the industry to adapt or perish.
Labeling and Coding Challenges: While many organic materials are considered as viable alternatives to plastic but these do not offer the operational convenience that plastic does. For instance, plant-based materials such as starch may be difficult to code and label to the same standards as plastic. This can influence the way coding and labeling and in the process compromise on the way in which operations are carried out for adding graphic content like batch numbers, expiry dates, and barcodes.
Obstacles to Waste Recovery: One way to make sustainable packaging economically feasible is to ensure closed-loop recycling of packaging materials. However, an absence of well defined standard operating procedures, lack of economic incentives for people engaged in the logistics of waste collection and ambiguities in regulatory guidelines create a disconnect in the loop and thus pose significant challenges in waste recovery and recycling to business enterprises.
What About the Real Incidence of Added Costs of Sustainable Packaging?
The challenges around sustainable packaging aren't insurmountable. Enterprises need a nudge and collective focus to ensure a successful rollout. What should motivate enterprises to adopt sustainable packaging is that there is support from consumers. An Accenture survey says that more than 50% of consumers would pay more for sustainable products designed to be reused or recycled. This provides more impetus for brands to pursue sustainable packaging.
How Can Enterprises Transition to Sustainable Packaging?
Here are some other reasons that should motivate brands to make sustainable packaging a part of their corporate DNA –
1. Be Proactive for Compliance in Packaging
Many countries are preparing to shift to the use of reusable packaging materials that don't contribute to landfills. For instance, in January 2018, the European Commission rolled out a comprehensive plan to ensure 100% reusable and recyclable plastic packaging by 2030. For enterprises to comply with evolving regulatory announcements on packaging in short notice they need to be agile and proactive
2. Focus on 2nd and 3rd Use Cases in Packaging
Many industry associations across the globe are coercing enterprises to adopt the concepts of "reduce", "reuse", and "recycle" to their packaging and thus to contribute to the planet with minimal or negligible impact on their bottom-lines. Industry associations like The Ellen MacArthur Foundation have got 11 biggest companies to commit to using packaging in a circular manner, thus encouraging 2nd and 3rd use. This shall require them to switch to 100% reusable, recyclable or compostable packaging by 2025 and thereby cut down on six million tons of waste per year.

3.Explore Ways to Reduce the Carbon Footprint
Downgauging the weight of the packaging material with respect to the weight of the product can reduce the number of shipments and thus help contain carbon dioxide emissions. An example of this is reusable packs like KFC side containers that substantiate how packaging can be redefined to reduce the carbon footprint.
Some Enterprises That Are Leading by Example in Sustainable Packaging
Many enterprises across the FMCG domain are making impactful commitments to ensure outcomes at two levels –
Improving the sustainability of their packaging
Redefining packaging systems and processes
Here are some interesting use cases that corroborate the statement
Edible Coffee Cups – Air New Zealand serves over 8 million coffee cups a year. It launched a pilot in December 2019 to start edible coffee cups that are compostable and aim to cut down on dumping on landfills.
Reusable and Recyclable Bottles – Unilever has pledged to reduce virgin plastic use by 50% and use at least 25% recycled plastic for packaging, by 2025.
Zero Single-Use Pilot – Blue Bottle Coffee has rolled out a zero single-use plastic pilot with an aim to transform all their US cafes to zero waste (i.e. 90% of the waste is diverted from landfill) by the end of 2020.
World Without Waste – Coca Cola is working to create packaging that shall contain at least 50% recycled material by the end of 2030 under the auspices of its new project titled "World Without Waste".
Concluding Comments and the Way Forward to Sustainable Packaging
Sustainable packaging is fast becoming the de-facto approach for enterprises that want to keep their carbon footprints low and make existing supply chain processes efficient. The challenges notwithstanding, there are success stories of enterprises that have implemented sustainable packaging to create a favorable effect on the environment and overhauled user experience for their customers. With support from the end consumer, enterprises can only look to make further headway. Data analysis at Moglix suggests that 60% of enterprises in the industry verticals of FMCG, automobile and oil & gas are interested in switching over to sustainable packaging. This should provide more impetus for enterprises to strike a balance among the metrics for the profits, planet and people trifecta.