The Road to Eden Gardens, Kolkata: How Cricket Fans Can Maximize Semi Final 2, ICC Men`s World Cup 2023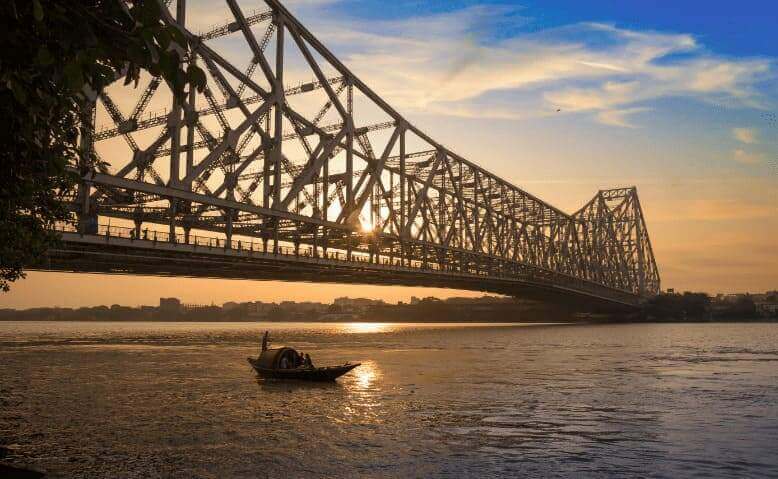 ICC Men's World Cup 2023 Semi-Final 2 is set to occur at the Eden Gardens on November 16, 2023, and is expected to burst at the seams despite its capacity to accommodate 66,000 spectators.

Read along as we talk about how you can reach Eden Gardens during what we can call is going to be one of the most nail-biting cricket matches.
How Cricket Fans Can Reach Kolkata and Return to Their Base?
To reach Kolkata during the ICC Men's World Cup 2023, you can choose from any of the following options:
By Air
Netaji Subhash Chandra Bose International Airport is one of the top airports in India, connected to major cities worldwide. While it is 20 km from Eden Gardens, you can easily flag a cab or bus.
By Rail
While Kolkata has a large railway network, the major railway stations are Howrah and Sealdah, which connect with all major cities of India. Remember that Howrah is India's busiest railway station, with 600 trains passing daily. So, take care of yourselves and the luggage.
By Road
If you want a road trip adventure, take the National Highway (NH) 19 route. Part of the Golden Quadrilateral, NH 19 connects Kolkata to three major metropolitan cities — Delhi, Mumbai, and Chennai. Moreover, NH 19 is also a part of the Grand Trunk Road—Asia's oldest and longest road—that connects Kolkata and Agra.
How Cricket Fans Can Reach the Eden Gardens?
Now that you've reached Kolkata, here's how to reach Eden Gardens:
Metro
Kolkata metro is not only India's first metro rail network but is also the first underground metro railway network in India.
The closest metro stations to Eden Gardens are:
Esplanade
Chandi Chowk
Park Street
Road
Get a bus to Eden Gardens or a yellow taxi to Babughat to get to Eden Gardens. You can quickly board these from the Howrah Bridge (Rabindra Setu) or the second Hooghly Bridge (Vivekananda Setu).
You can also get a cab directly to Eden Gardens.
Train
Eden Gardens has its railway station called the Eden Gardens Circular Railway Station. You can ask any local about Chakra Rail for more information.
What to Explore in Kolkata?
Along with enjoying the Semi-Finals 2 in Eden Gardens, here are some other things that you can do in Kolkata:
For Foodies
Every food lover's paradise, Kolkata, has shops that offer the most delicious food. Some restaurants that you cannot miss out on are:
Street food (Esplanade)
Girish Chandra Dey & Nakur Chandra Nandi (near Bethune College)
Sen Mahasay (Shibdas Bhaduri Street near Mohun Bagan Lane)
For History Buffs
Kolkata has a rich history, and some tourist places that you can visit to experience are:
Netaji Bhavan (Bose's birthplace)
Jorasanko Thakurbari (Tagore's birthplace)
105 Vivekananda Road (Vivekananda's Birthplace)
Belvedere Road (Ray's birthplace)
Gurudwara Bara Sikh Sangat (Guru Nanak Dev Ji stayed here for a brief period)
For Shoppers
Kolkata is a shopper's paradise, and there are so many street shops that sell a variety of products, from clothes and jewellery to electronics and handicrafts. Some areas you should visit for street shopping are:
Gariahat
New Market
Shyam Bazaar
The ICC World Cup contributes significantly to the country's economy; sports tourism benefits the local economy with the footfall rising by 5–10%. Similarly, raw materials procurement benefits the local economy as well, as seen by how the construction of the Golden Quadrilateral resulted in a 43% increase in manufacturing activities and increased employment.
At Moglix, we help improve India's urban transport infrastructure by streamlining the accessibility and affordability of construction raw materials procurement for building various India's infrastructure projects. Contact us at info@moglixbusiness.com to learn how we can help you enhance your infrastructure initiatives.