How Should COOs of Infrastructure Project Developers Map Supplier Capabilities for Fabrication?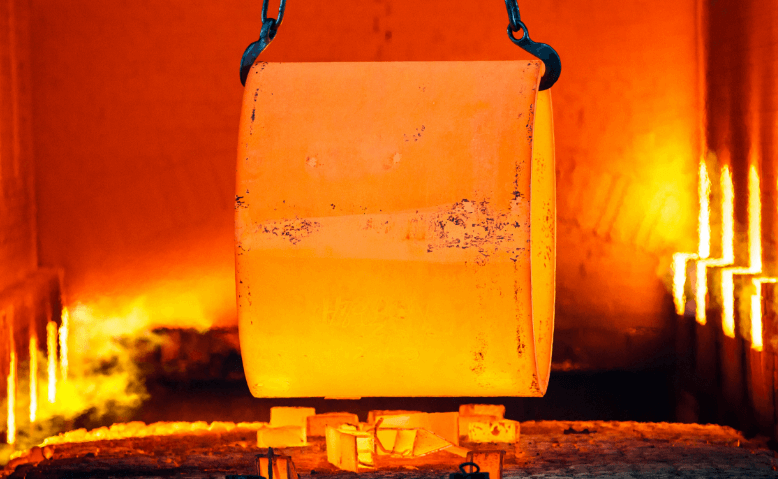 Fabrication forms the heart of infrastructure development projects due to its outsized role in combining design engineering expertise, precision manufacturing, and quality assurance—elements vital for durable construction and manufacturing. However, it can be quite challenging as well because infrastructural projects require customized components that must strictly adhere to the scope of work specifications.
So, to avoid cost overruns and project delays and reduce information asymmetries, COOs of infrastructure project developers must essentially understand the specific capabilities of their suppliers to undertake streamlined operations.
This article outlines the main principles underlying supplier capability mapping for fabrication for better contract negotiation and project success.
4 Guiding Principles for Supplier Capability Mapping
Assessing supplier capabilities in terms of material quality, resource adequacy, and use of technology is crucial to maintaining efficient and resilient supply chains. The mapping framework must employ the following principles:
Approvals and Quality Standards
Undertaking quality assurance is paramount in fabrication to eliminate the use of subpar components and ensure the air-tight structural integrity of the entire project. COOs of infrastructure project developers should assess suppliers against the following standards:
Quality Management System (QMS) (ISO 9001:2015): It is one of the most recognized ISO standards, which certifies that the vendors have implemented well-defined, efficient processes spanning laser cutting, forming, casting, welding, forging, and export crating to maintain the quality of fabricated components as per the applicable regulatory and customer requirements.
Environmental Management System Compliance (ISO 14001:2015): As manufacturing supply chains entail massive resource movement, minimizing their environmental impact and waste is necessary. COOs can reduce their project's ecological impact by choosing suppliers who follow environmental management standards.
Occupational Health and Safety Management (ISO 45001): As worker safety is non-negotiable, COOs should ensure their suppliers are compliant with ISO 45001, which has recently replaced the BS OHSAS 18001 standard. It is the first international standard concerned with reducing workplace injuries and promoting occupational safety and worker health.
Welding Standards: Supplier compliance with international standards such as ISO 3834 and AWS D1.1, which detail the appropriate quality requirements for welding metallic minerals and steel, respectively, and may even be stated as a pre-qualification requirement, assures COOs that they are sourcing structurally sound components.
Fabrication Standards (IS 7215): It is ideal to select suppliers adhering to this local BIS standard, as it outlines the dimensional limits for manufactured steel structures and ensures all project specifications are met without disregarding compliance.

Credit Ratings
High credit ratings signify strong financial health, which is essential to support an uninterrupted supply of the requisite fabrication materials and prevent any undue delays or quality concerns. Project developers can evaluate their suppliers' working capital availability and financial strength by scrutinizing their cash flow statements over the past six months.
Disruption Proofing
Given the long gestation period for infrastructure projects, COOs must account for supplier resilience in the face of unforeseen disruptions from natural disasters, conflicts, or pandemics like COVID-19. Metrics like Time to Sustain (TTS) and Time to Recover (TTR) help determine the vendor's capability of withstanding extended periods of strain and the time required to resume normal operations after a disruption, respectively.
Geographical Coverage
As infrastructure projects are often spread across diverse geographical areas, including remote locations, COOs must assess whether suppliers can serve these challenging terrains cost-effectively, without compromising on project timelines. Multi-modal logistical support through roads, ports, airports, highways, and rail is a huge positive.
Ensure Seamless Supplier Partnership for Project Success
Successful infrastructure project execution hinges on the COOs' ability to strategically map supplier capabilities and relationships. Moglix Business' one-stop custom manufacturing solution serves as a valuable tool for project developers seeking reliable suppliers that not only meet the necessary quality and regulatory requirements but also exhibit strong financial position, resilience, and overall EPC support. 
Write to us at info@moglixbusiness.com to learn how we can collaborate to enhance your operational efficiencies.